Gary Nelson Hagerman Projects and K-K DAC
by Gary Nelson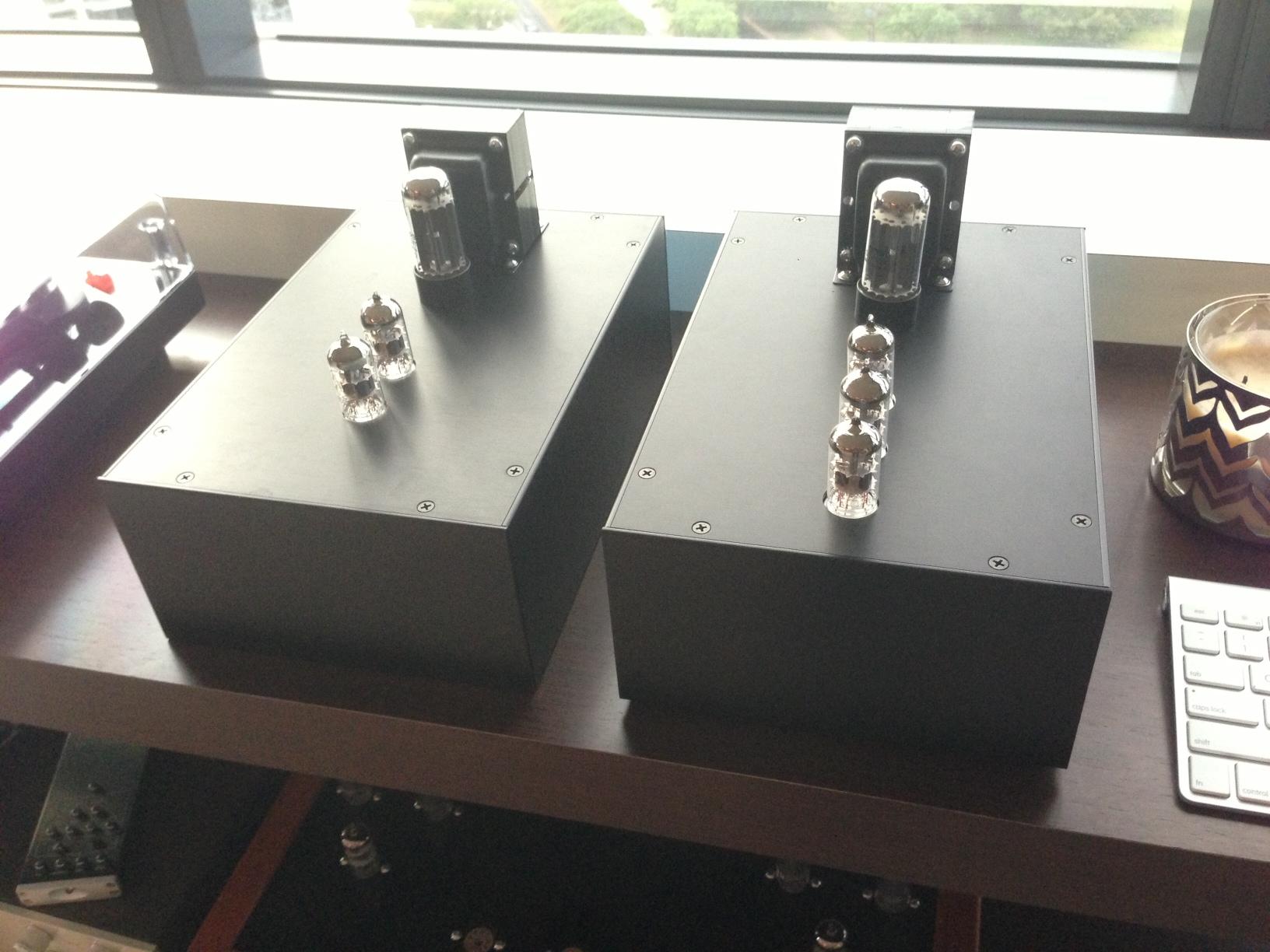 Gary Nelson's build of the Hagerman Coronet 2 phono preamp, Hagerman Clarinet preamp and K-K DAC. Note how in the Hagerman preamps the main boards are mounted to the side flanges instead of the top or bottom lid. This allows easy removal of the top and bottom panels for access to both sides of the board. Also note the big Russian bypass caps Gary added. More tweaks on the way I'm sure.
Chassis for the Hagerman preamps are 4.25" x 8" x 12" and the one for the K-K DAC is 3.25" x 17" x 12".
Some comments from Gary: "I spent the afternoon/evening yesterday drilling/cutting up your beautiful boxes! I have not one negative comment or critique. The fit and finish is perfect. Usually on something that requires fasteners to be used to assemble a three dimensional object you must first start all fasteners and then align and tighten, on your enclosures the machining is so dead on this is not required! Thanks."